IMPROVED CARE, TREATMENT OF PDLS NOW FELT AT PROVINCIAL JAIL
May 17, 2023
LINGAYEN, PANGASINAN — Increase in meal allowance. Regular medical check-ups. Conjugal visits twice a week.
These were just some of the initiatives that Gov. Ramon "Mon-mon" Guico III had implemented in the provincial jail here to improve care and treatment of persons deprived of liberty (PDL) in the facility.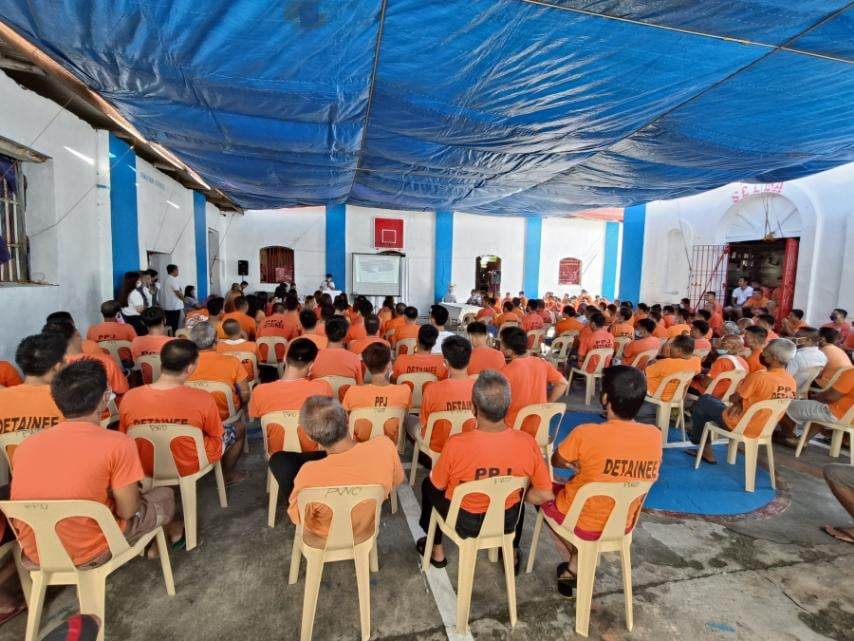 Provincial jail chief Lovell Dalisay said that the meal allowance now of each PDL has been increased to P100 a day, P30 higher than the P70 a day that they used to have for years.
"As a result, we now have a menu cycle with corresponding dishes to be served to them," said Dalisay, a retired police lieutenant colonel.
The provincial jail currently houses 270 PDLs,15 of them women.
Dalisay said that to ensure that their medical needs are attended to, Governor Guico had directed the Provincial Health Office to visit the provincial jail regularly to conduct medical check-ups.
To give the PDLs more time to be with their loved ones, the PDLs may now receive visitors twice a week, every Tuesday and Friday from 8 a.m. to 5 p.m.
The PDL's can now also call their loved ones and talk to them for 10 minutes, instead of only 5 minutes previously allotted to them.
"We now also have a conjugal visit program to preserve the PDLs marriage," said Dalisay. Conjugal visits are scheduled every Saturday and Sunday afternoon.
To avail of the program, Dalisay said that visitors must be able to show their marriage certificates with the PDLs, and Covid-19 vaccination cards.
As regards livelihood training activities, the PDLs participate in the training program conducted by the Pangasinan State University (PSU).
The skills training include wellness "hilot" massage, food and beverages, rag making, and nail care.
Dalisay also said that upon his assumption in July last year, he immediately reconstituted the provincial jail's management screening and evaluation committee, which grants good conduct time allowance (GCTA) to PDLs who show good behavior.
Republic Act (RA) 10592, which was enacted in 2013, amended RA 3815 or the Revised Penal Code. The law increased the GCTA of PDLs to be credited in the service of their sentence.
To enhance the skills of provincial jail personnel in securing and safeguarding the PDLs and the facility, Dalisay said that he conducted a firearms familiarization training for the jail guards.
He said he also formulated a jail defense and fire plans to enable provincial jail personnel to know what course of action to take in the event of an enemy attack or destruction of the jail that will endanger the lives of PDLs.
"Because of the formulation of these plans, we now conduct quarterly simulation exercises in order to prepare our personnel in defending the PDLs, the visitors, and the employees of provincial jail from enemy attack, and protect them in case of fire," Dalisay said. (PangasinanPIO)